In this post, I'll explain to you, how you can disavow or remove bad and spammy backlinks that you or someone created for your website.
First, I tell you my link building case study.
I was trying to rank for a keyword "best root apps" I had created the content, have done all the ON-Page stuff (Keyword, site speed & image ALT tag, etc) and started building backlinks and within two weeks it was ranked to 38 positions in Google.
The SERPs was improving day by day as I was building backlinks daily and then suddenly my website page disappeared from the result, I thought it would normal but for weeks I can't be to see my website page in the result [SERPs].
And I know I have created a bad or spammy backlink and here what I have done to fix that issue.
Find and remove bad backlinks
1: I Used the Google Webmaster link tool, to discover bad backlinks.
2: Looked for sites which have too many external links and showing adult ads on the site usually these are directory sites.
3: The bad sites can be easily identified by their domain name. In my case it was a adult website directory.
4: Then I have created the list of all spammy sites and list it in disavow file, this is a file which we'll send to Google Disavow Tool for removing those links.
Go Disavow tool, choose the website that wants them to take action on and then you have to submit the file.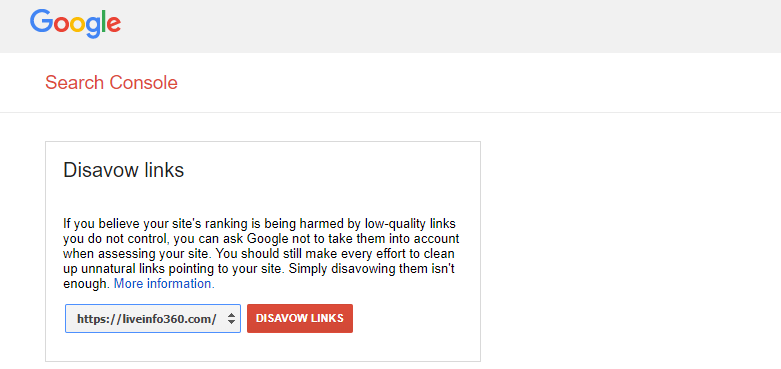 How To Create Disavow File
Open your Windows or Mac text editor and include these text.
#Disavow links list for domain [Your Site Name], submitted on (30-09-2019)

domain:badlink.com
domain:badlink.com
domain:badlink.com
domain:badlink.com
domain:badlink.com
domain:badlink.com
Just simply replace the badlink.com with your links that you want to disavow.
Remember don't include http// or www before the domain, only type the domain name for example: domain:example.com .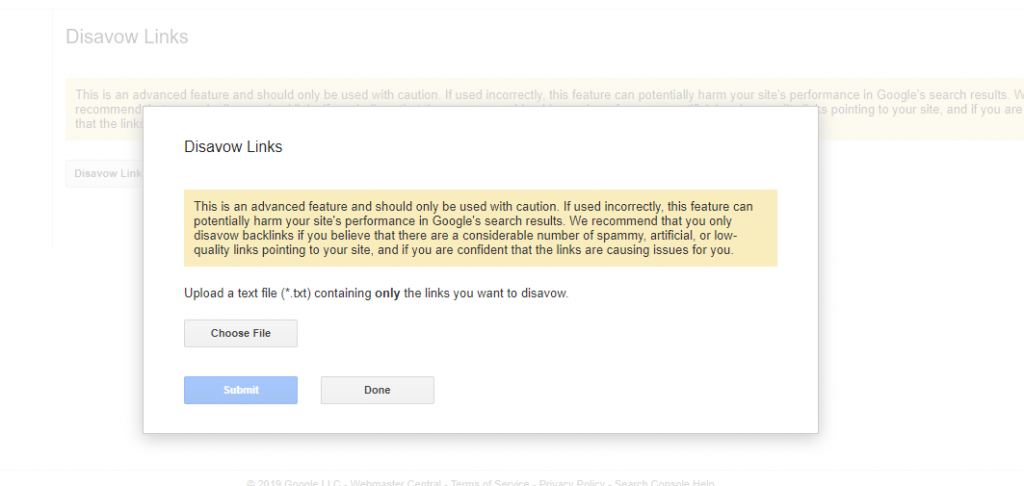 Save the file and upload it to the tool.
Tools to Discover bad backlinks:
Ahrefs – Paid Tool
Ubersuggest – Free Tool
Google webmaster link tool – Free
Final Thought,
Whatever you do just be careful, you might hurt your ranking if used incorrectly. So ensure to include only those links which seemed to be spammy.
Google will take action within one week or so, and those link will be removed completely.
That's it…